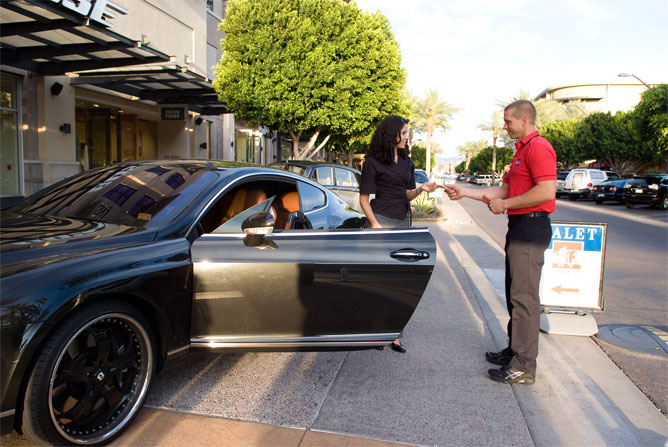 The last thing you want is a customer feeling pressured about (or missing) their reservation while they endlessly search for a parking space. American Valet keeps the focus where it belongs: on your exceptional dining experience.
Finding a parking space in a busy mall can be more frustrating for your shoppers than a commute-time traffic jam—while a relaxed, happy customer is far more likely to enjoy their shopping experience.
American Valet offers reserved VIP Parking at most of our locations. As an American Valet VIP you will receive complimentary service, front row VIP space, and service even when valet lot is full.  American Valet VIP's are also receive a 10% discount on valet services for private parties, special events and shuttle or charter services. You can purchase VIP Parking Stickers for $250 (a $350 value) by contacting us at (602) 861-9182. Learn more about our VIP Program.