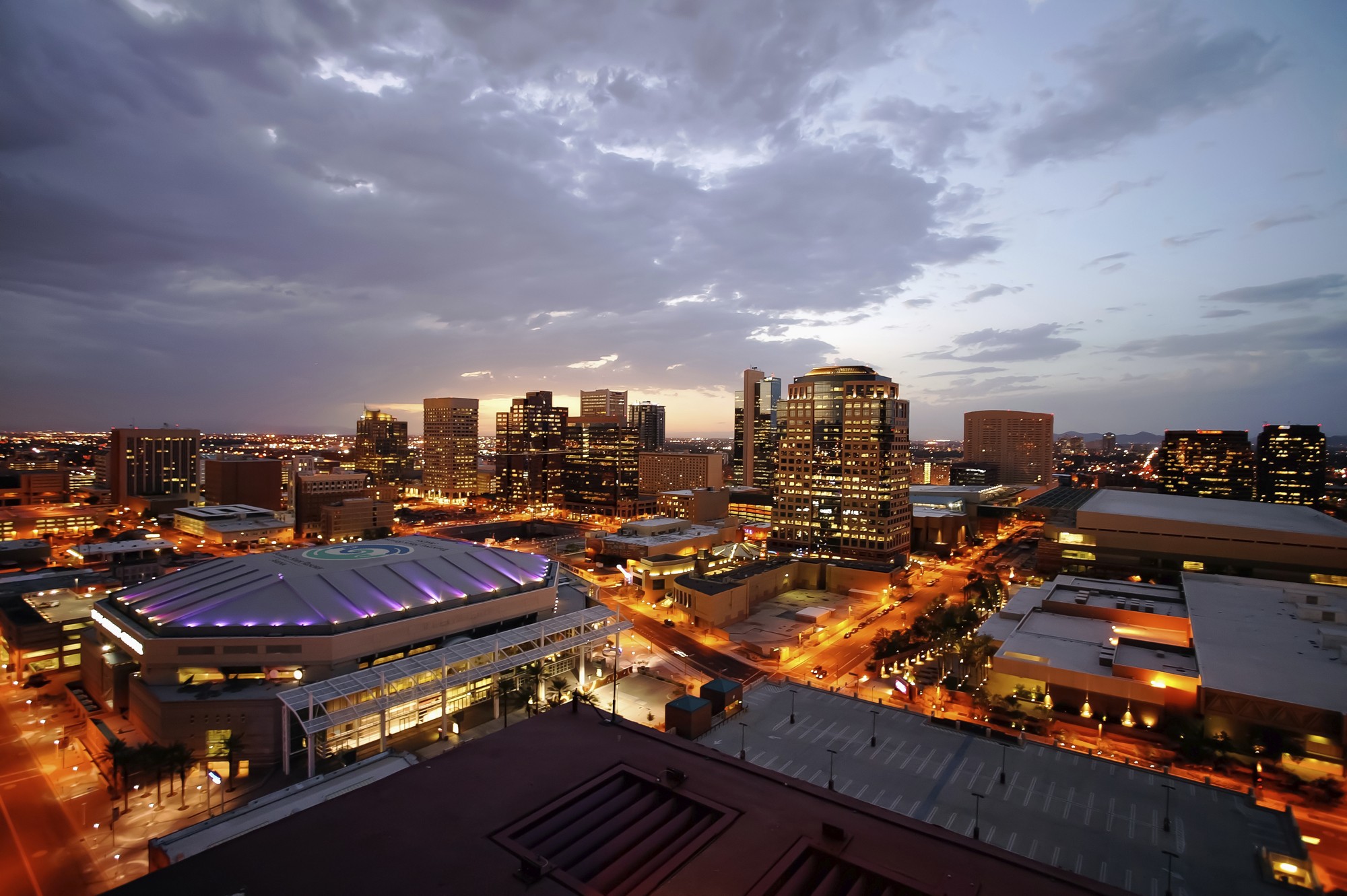 As a business owner, you understand the necessity of fast and reliable parking for any patrons who frequent your establishment. It can be a headache for customers to endlessly search for spots in busy lots or deal with rude or inefficient valet attendants. Poor customer service or a frustrating time spent trying to find parking can quickly ruin a customer's experience before they have even set foot through your doors. By hiring a parking management company, you can have the peace of mind in knowing that whether a customer is coming or going, they'll spend less time worrying about parking and more time enjoying everything your business has to offer.
At American Parking & Services, we have always understood the importance of creating a great first impression for anyone looking to visit a property. Since 1980, we've focused on providing the highest quality valet and parking services for businesses across the Southwest.
In a competitive landscape, even something as simple as parking can make a big difference in the growth and success of your hotel, resort or casino. If you are looking to better serve the parking needs of your guests, here are some factors to keep in mind when choosing a parking management company:
Commitment to Service
One of the first things to look for when hiring a parking management company is a strong commitment to delivering outstanding customer service. Even beyond just a friendly face, prompt and courteous service makes something as routine as parking an enjoyable experience. Often the first person your customers see when arriving at your property is a valet or parking attendant, and having a helpful and attentive staff member can immediately brighten someone's day and set a positive tone for their visit—in the same way a parking attendant who is rude or overwhelmed can put a damper on the whole experience a customer has before they can even walk through your doors.
Whatever services your business provides, a good parking management company should offer the same level of customer service you would expect of your own employees. Valet and parking attendants who are expertly trained, professionally uniformed and equipped to provide fast and friendly service is paramount in creating a great first impression for your guests.
Saving You Money
Cost is often an important consideration in the successful running of a business, and in difficult financial times it can be preferable to try and limit expenses in any way you can. However, hiring a professional parking management company can not just save you money but actually boost profit. Utilizing valet or other parking services gives you a lot of flexibility, allowing the ability to maximize space and better separate and organize your customer's vehicles.
In high-traffic areas or busy urban areas, prime parking can be very hard to come by, and many guests might opt to take their business elsewhere because finding parking is too frustrating. By utilizing a valet company, you can be assured that guests will have an easy and quick place to store their vehicles.
New Technology
As technology continues to grow and change how businesses provide services, it is increasingly important to keep up to speed with new, high-tech ways to connect with customers. Mobile and contactless payment methods have made paying for things easier and faster than ever before, and a parking management company that offers these types of payment options is a huge benefit for your business.
As so much of daily life is now managed through phones, giving customers the ability to pay for parking, monitor how much time they have for that spot and get text message reminders all from their mobile device is a necessary service. Giving customers the convenience of managing parking from their phones removes a lot of the headache from the parking experience and ensures your guests can spend as much time enjoying your business as possible.
Why choose us?
At American Parking & Services, we have more than 40 years in the parking management industry and have worked with some of the biggest names in the hospitality, healthcare and entertainment industries. Over the years we have grown exponentially, and we are now in over 80 locations across the Southwest and employ over 600 employees. Our foremost concern is still providing exceptional, top-notch service to any guest who walks through your doors. The moment a customer steps on to your property, we want to ensure that they have a five-star experience.
To learn more about why our services are perfect for your business, visit here or contact us for a quote.
Contact our Division Manager at 503-861-9182 for pricing and a customized program.